This injectable dye will pinpoint the most difficult leaks, in conjunction with UV goggles and a florescent light
1) First this injector is used to insert the florescent dye into a pressurized system.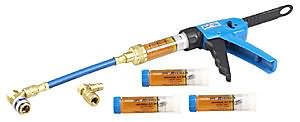 2) Next this uv light is used in conjunction with the special glasses.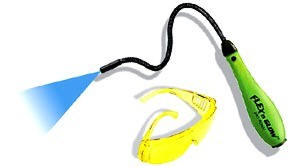 3) Next the results are like looking at an Elvis Presley poster in the black light.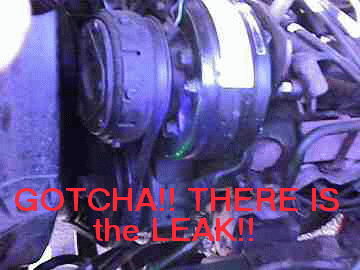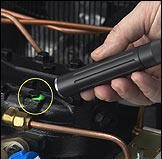 4) Remember dye does not lye.